Simply writing more than a week of opioids for an injured worker can double the risk of disability at one year, triple the cost of claims and result in a five-fold increase the number of days off work.  Opioid dependence can occur in as early as two weeks to three months, leading to tolerance, dosage escalation and addiction.  Opioid prescriptions often are prescribed to an injured worker long after the injury has occurred.  The opioid dosages can escalate to the point of causing disability and loss of employment, long after the initial injury has resolved.
The opioid epidemic has brought with it an increase in the prevalence of high impact chronic pain -described by the CDC as chronic pain with significant limitation on major life domains including work, social, recreational, and self-care activities. In 2016, high impact chronic pain affectedover19 million Americans. Within this group, adults who were previously but not currently employed outnumbered those who were currently employed or never employed by more than 2:1. (MMWR Morb Mortal Wkly Rep 2018:67:1001-1006)
High impact chronic pain is a multi-factorial condition, where physical pain itself is usually not the main contributing factor. However, those who are affected usually describe their problem in pain related terms, creating the misconception among healthcare providers that treatment should be directed at the symptoms.  This approach has led to the inappropriate prescription of opioids as well as the overutilization of interventional treatments and surgery. Unfortunately, complications related to medications and surgical treatment are often major contributors to the development and worsening of high impact chronic pain.
Effective treatment of high impact chronic pain requires looking past the pain symptoms and focusing on the specific causes of functional impairment:
Chronic exposure to opioid medications causes a reactive hypersensitivity in the central nervous system resulting in increased sensitivity to pain, headaches muscle spasm, and sleep disturbance. Other side effects of opioids; nausea, constipation, decreased sex drive, and confusion, and memory loss, cause additional degradation of function.  Furthermore, medications used to treat opioid side effects such as muscle relaxants, antidepressants, additional pain medications and sedatives or stimulants produce their own set of side effects that compound the problem, and even non-opioid medications can produce disabling side effects when mis-prescribed. Eliminating inappropriate medications requires concise control of medication use throughout the tapering process to prevent withdrawal or rebound reactions.
A common misconception following injury among patients and providers alike is that rest is needed for recovery, when actually the opposite is true. Muscle strength and range of motion decrease rapidly with inactivity. Repeated surgeries, prolonged use of braces and splints and sedative effects of medications all contribute to degradation of range of motion and endurance. Treatment of severe deconditioning requires a customized and highly monitored program of daily exercise to correct specific functional deficits. Intensive coaching is usually required to overcome previously reinforced disability behaviors and dependence on assistive devices.
Experiencing the functional difficulties that result from medication side effects and physical deconditioning over time causes loss of executive function and personal responsibility for decisions regarding self-care and social function. As with physical reconditioning, restoring the ability to take an active role in everyday decisions requires intensive cognitive-behavioral therapy.
Treating the root causes of high impact chronic pain requires a team of specialists – physicians, nurses,  physical and occupational therapists, and cognitive-behavioral therapists – working together to effect a highly coordinated course of action. A residential treatment setting is also necessary, since conditions in the home environment are often key factors developing and re-enforcing high impact chronic pain. These requirements are associated with administrative, logistical, and financial requirements constraints that have markedly limited availability of treatment.
The Physicians Spine and Rehabilitation Specialists is responding to this need by providing the first dedicated program in Georgia for the treatment of high impact chronic pain. The Rizor Institute is a comprehensive, residential rehabilitation program for injured workers with severe pain that will help them to recover and restore function and control their pain, while decreasing reliance on opioids and medical interventions. The program incorporates physical reconditioning, medication tapering, and cognitive-behavioral therapy within a state of the art free-standing rehabilitation facility in the metropolitan Atlanta area. For more information, please contact us at info@RizorInstitute.com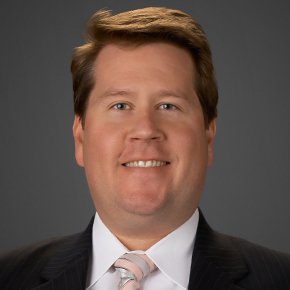 Dr. Paul Mefferd is a partner with the Physicians Spine & Rehabilitation Specialists, practicing in the Marietta and Calhoun locations. He received his undergraduate degree in Biology from the University of South Carolina and his medical degree from the University of Health Sciences, College of Osteopathic Medicine. Dr. Mefferd completed his internship at Florida Hospital in Orlando and went on to achieve his residency and fellowship training through Emory University Hospital and the Anesthesiology Pain Medicine program. Dr. Mefferd is board certified in both Pain Medicine and Physical Medicine and Rehabilitation from the American Board of Physical Medicine and Rehabilitation. He is a member of the American Academy of Physical Medicine and Rehabilitation, The International Spine Injection Society, The North American Spine Society, The American Osteopathic Association and numerous other national and regional associations.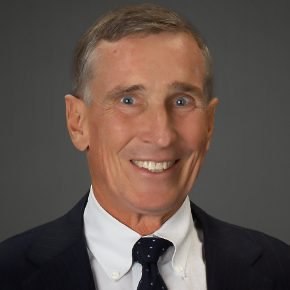 Dr. Randy Rizor is a founding partner of The Physicians Spine & Rehabilitation Specialists and founder/medical director for the Rizor Institute. He graduated Phi Beta Kappa from Bates College and received his Doctor of Medicine Degree from the University of Toledo School of Medicine in 1976. He completed a residency in Anesthesiology at Dartmouth-Hitchcock Medical Center. Dr. Rizor was certified by the American Board of Anesthesiology in 1981. He received subspecialty certification in Pain Management from the American Board of Anesthesiology in 1993 and recertification in 2005. Dr. Rizor is a member of the Chairman's Advisory Council of the Georgia State Board of Workers' Compensation and serves on the Board of Directors of the Medical Association of Atlanta. He currently practices in the Sandy Springs and Stockbridge locations.